Reference
— experience references and more information —

"The boys like the kits very much, even the way they have them "signed" - gift arrangement with their name."
- Leona -

"We are totally excited! The marble run is amazing! My son is trying to get different runs out of the first set, the second he will get later."
- Jenny -

"You have made it very nicely, the packaging is great too."
- Jana -

"The package came fine. It's great, I'm very happy! :-)"
- Zuzana -

"My daughter was absolutely thrilled! Thank you very much! She really appreciated the sign just for her. Thank you for her and hello."
- Kamila -

"My son has been playing with the ball track almost continuously for 2 days now. Thanks."
- Petra -

Tip from the editorial team of DOMA DNES magazine, in Czech. In PDF file.

An article in Czech about ADHD in children, and how "unbreakable" toys such as KODA can complement overall care. The article is in PDF file.
- Mgr. PETR SUSTA, Ph.D. -

Instagram post with a detailed description of the Koda ball track by Jenny in German.
- Jenny -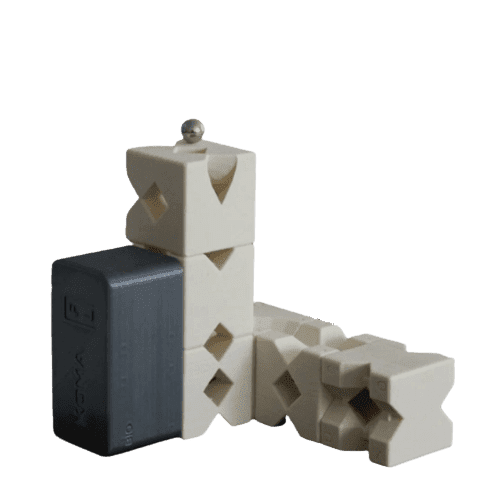 koma-modular.cz
KOMA FL special edition, gifts for business partners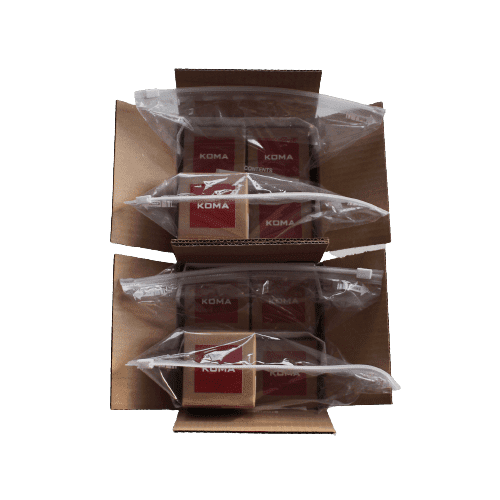 koma-modular.cz
gifts for business partners, packaging and boxes with KOMA logo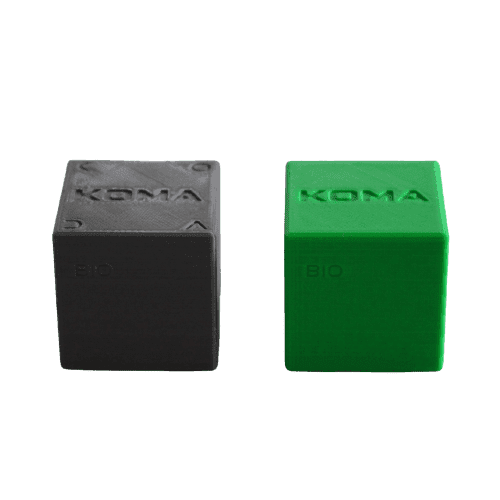 koma-modular.cz
KOMA special edition, 1st prototypes for business partner gifts

An online article in German "Koda: Spielspaß aus dem 3D-Drucker" in the magazine "das spielzeug" about the KODA ball track.
- Carmen Mlcoch -

Online article in Czech "Magnetic track KODA - sustainable entertainment for young and adults"
- Michaela -

VideoTest on YouTube from Coogelbahn.de in German. Coogelbahn.de is a Website and YouTube channel about ball tracks.
- Steffen Horstmann -